The new LightFlow coating from LUKAS is perfect for reducing friction between the tool and the material surface
It lets you create excellent surfaces while also extending the tool life of the burr. This coating prevents the burr from becoming clogged with aluminium chips, therefore reducing machine load and maintaining a consistent speed. There is no sticking or smearing. This lets you work for longer without having to clean or replace the tool.
Properties
Process aluminium with razor-sharp cutting edges
The perfect synergies between burr and LightFlow coating
High chip removal thanks to the coarse cut
Faceted teeth for perfect surface results
Maximum cutting cross section for effortless processing
Application areas
Cutting graphite, aluminium , copper, carbon composites and wood.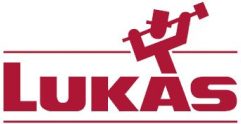 For full details relating to Lukas Tungsten Carbide burrs, please click here.
Please contact Kayson Green's head office or your Kayson Green technical sales representative for more details.