What Makes the Best Diamond Polishing Pads?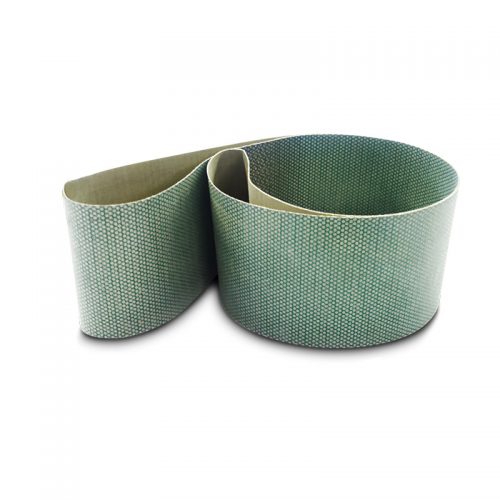 When it comes to high-precision polishing of stone materials you need a good quality polishing pad; yet not all pads are equal. There are some that will give you a much better finish based on a number of factors. So, what makes the best diamond polishing pads for your needs? You should consider the material you plan to polish, as well as how thick and stiff the pad is.
With that said, let us look at the factors you will need to weigh up in order to choose the best one for you.
What Are Diamond Polishing Pads?
Diamonds are an important material when it comes to making stone surfaces such as countertops. You can use them in a range of industrial processes including grinding, shaping, honing and polishing.
Diamond polishing pads (also known as granite polishing pads) are often used to polish and smooth materials such as concrete, granite, marble and more. This helps to create a smooth and glossy surface with a mirror finish. That said, there are a variety of diamond polishing pads designed to be used for different surfaces. Therefore, choosing the best diamond polishing pads comes down to knowing which type to use for each job.
What to Consider for Diamond Polishing Pads
Choosing the best diamond polishing pads comes down to a number of factors:
Stone Type – What material will you be using your polishing pad on? Polishing pads designed for granite and concrete will not work well on marble and similar soft stones. That said you can find pads that can work on all types of stone, although they may not offer the same quality overall.
Stone colour – The colour of the material should also be taken into account: dark coloured pads will work better on darker materials, and vice versa with light pads on light materials.
Thickness – When considering how thick you want your pads to be, 3mm is the standard. Thicker pads will last longer but may be too rigid for your needs.
Wet or Dry – Most people prefer to polish wet as it provides a much better finish. However, this is not always feasible, especially if you are working inside. In either case, choose a polishing pad suited for either wet or dry work.
Flexibility – Are you polishing a single, flat surface, or are there corners, curves and other features that you will need to polish over. Rigid pads work fine for flat surfaces but flexible ones are best for curves and corners.
Diameter – The standard diameter for polishing pads is 120mm, although other larger pads are available if required.
Steps – The more steps your pad has, the better quality polish you will have, but the longer it will take to complete. That said, three or four step pads are fairly standard and will give you good results with less time.
How Kayson Green Can Help
Here at Kayson Green we have a wide range of quality brands to help you choose the best diamond polishing pads for each task. We have products from Atlantic, Lukas, Precision Polishing and Cafro. To find out more about our flap disc grinder and other products we encourage you to contact our helpful team today.