What is Flexible Grinding?
While traditional grinding wheels have useful applications, there are times where you need a more flexible tool. Flexible grinding wheels can help you get those exact specifications with much less effort than with rigid grinding wheels. They are also a practical choice as they can cut down on the amount of hours spent grinding as well. There are many different options available when it comes to flexible grinding. Therefore, here are some benefits of using a flexible wheel as well as some of the options available.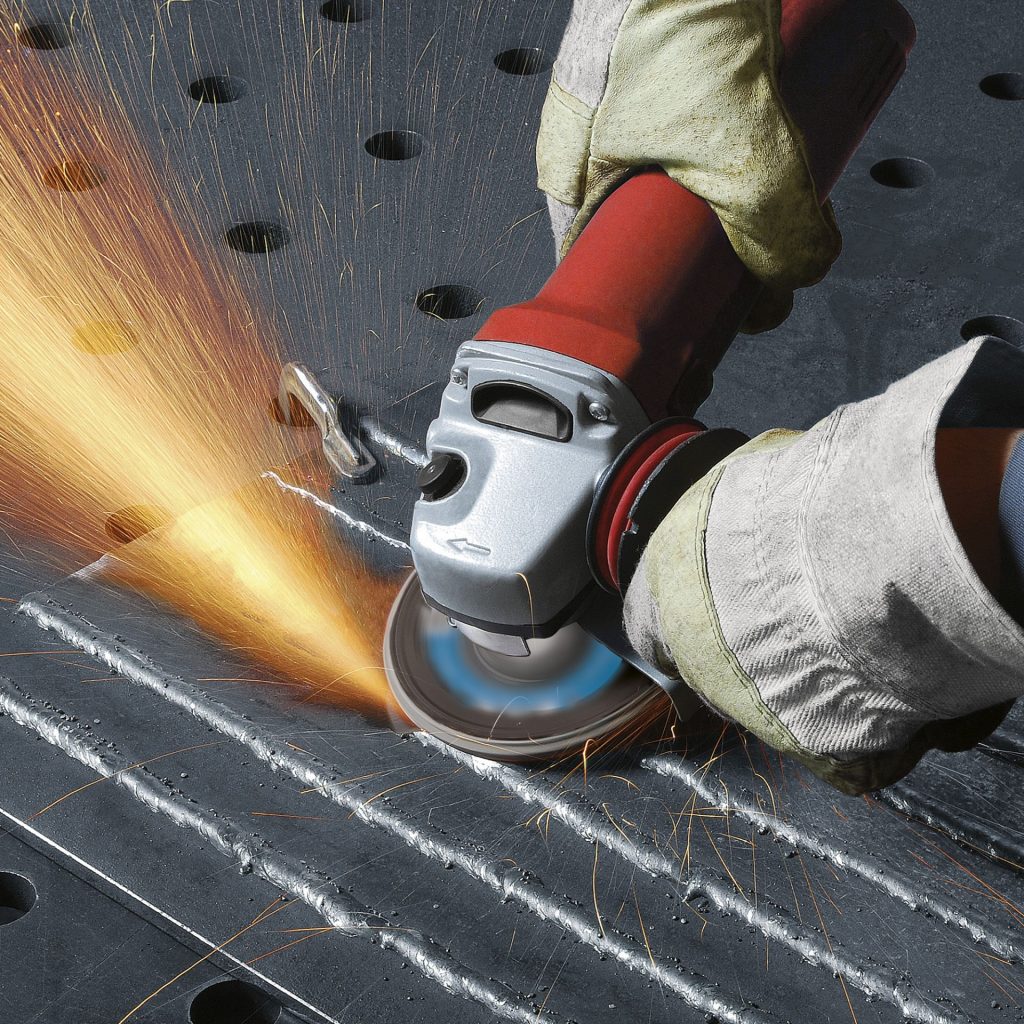 Benefits of Flexible Grinding
One of the biggest benefits of using a flexible tool is that it will work with you without the need for force. This is crucial as it allows you to get smoother results: flexible wheels reduce the risk of rough edges or uneven surfaces. Flexible wheels are also less likely to bounce along the surface or get caught along edges. They are much more forgiving than traditional wheels so you will have less need to adjust or fix any flaws. Finally, they are much more comfortable to use as there is less vibration and discomfort involved. Overall, flexible wheels allow you to grind quickly and efficiently to achieve a perfect result on the first go.
Flexible Grinding Options
All our flexible wheels are useful for deburring, fettling, rust removal, surface prep and weld seam removal. Here are some of the options for flexible wheels we have available at Kayson Green:
IQ Series – Flap Discs – Made with a range of backing materials including glass fabric, plastic and metal. Features grit sizes ranging from 36 to 80 and diameters 115 mm to 230 mm. Suitable for both rough or fine grinding. Made with zirconia and ceramic grains.
IQ Series – Purple Grain – comes in single and multi-layered forms. Uses 36 grit ceramic grain for best grinding results with less noise and vibrations. Made using self-sharpening ceramic grains.
Flap Discs – Backing materials include glass fabric, plastic, metal and renewable raw materials. Grit sizes range from 36 to 120 with diameters of 115 mm to 178 mm.
Mounted Flap Wheels – Grit sizes range from 40 to 320 with diameters of 10 mm to 100 mm. Suitable for both rough and fine grinding. Made using aluminium oxide, zirconia, silicon carbide and ceramic grains.
Flap Wheels, Rolls and Mops – Grit sizes range from 40 to 280 and diameters range from 100 mm to 200 mm. Wheels, rolls and mops are suitable for all grinding applications. Made from aluminium oxide and silicon carbide grains.
Abrasive Quick Change Discs and Mandrels – Grit sizes range from 36 to 240 with diameters between 18 mm to 150 mm. Made using aluminium oxide, zirconia, silicon carbide and ceramic grains.
Kayson Green
At Kayson Green we make a range of high-quality flexible grinding tools for the industrial sector. To view our complete list of flap disc tools please visit us online or if you have any queries speak with our friendly team online or via phone today.