Major customers in the roller and steel industry benefit internationally from

our technical expertise and quality grinding tools.
Due to the wide variety of requirements in the roller and steel industry, grinding wheel manufacturers today are expected to offer a wide range of products. ATLANTIC's broad product portfolio is in addition known in the market as one of its strengths. Whether high stock removal rates, short machining times, long service life, or special surface qualities – In conclusion, ATLANTIC is able to offer a suitable solution firstly for every hot, cold, or aluminium rolling mill and in addition produces results thanks to its decades of expertise.
Customer benefits – Hot strip mills
Formulations with high-performance abrasive grain matched to the roll material
Long wheel life
High stock removal rates
Short grinding cycles
Long roll life
Adaptation of the specifications to the
different requirements with regard to the roll
material, roll-type, and shape (cylinder,
convex, concave, or CVC)
For example, difficult-to-machine rolls made of wear-resistant materials are ground to a functional profile. Individually manufactured grinding wheels, therefore, fulfill essential criteria such as high stock removal, short grinding times, and above all high G-ratios.
Customer benefits – cold strip mills
Different grain types and bonding's for different roll types
Universal application
High technical standard
Wide range of recipes
Short grinding cycles
Perfect surfaces (so no scratches or feed marks)
Repeatable surface finishes
Consistent wheel performance
Simple operation of the grinding wheel
without major program alterations
Special grinding tools from ATLANTIC for grinding work rolls in cold strip mills for instance have a special surface texture. Therefore preventing scratches, feed marks, and chatter marks on the roll surface. Therefore, as a consequence, the ground rolls for example have the best possible surface finish of up to 0.03 μm Ra.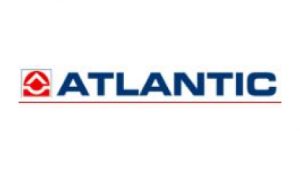 For full details relating to Atlantic grinding wheels, please select the following:
Vitrified bonded grinding wheels.
Above all, you can contact Kayson Green's head office or your Kayson Green technical sales representative for more details.