Grinding tools tailored to the specific requirements of the roller bearing industry ensure the economical production of various types of ball and roller bearing components
ATLANTIC has decades of experience in the roller bearing industry especially in the field of grinding and finishing tools. Therefore they are a competent partner, who optimises production processes. In short, through consultation and taking into account the various grinding and finishing processes.  They subsequently develop Individually tailored grinding wheels and honing stones.
BEARING INDUSTRY Customer benefits – Ball-bearing
Internal cylindrical grinding wheels
Double-sided face grinding wheels
Grinding and regulating wheels for centreless external cylindrical grinding
Raceway grinding wheels up to max. 125 m/s peripheral grinding wheel speed
Honing stones for raceway finishing
For instance, high efficiency and precision are required in the manufacture of ball bearings. So even with the production of large quantities at maximum productivity, consistently high quality must be guaranteed. Therefore resulting in ball bearings that work reliably and safely even in continuous operation.

BEARING INDUSTRY Customer benefits – Roller bearing
Centreless external cylindrical grinding (thru feed and plunge)
Internal cylindrical grinding
Double-sided face grinding
Raceway grinding inner and outer ring
Finishing
Taper roller face grinding
Sidewall grinding
Particularly due to their design and machining, roller bearings guarantee maximum axial and radial stability even under the highest loads. Above all, ATLANTIC is distinguished worldwide by its high level of expertise in the development, manufacture. And the application of grinding tools for the manufacture of components for roller bearings.

BEARING INDUSTRY Customer benefits – needle roller bearing
Centreless external cylindrical grinding in thru feed
Extremely fine surface finish
Low roundness deviation
Reproducibility
Guarantee of continuously stable processes
Therefore, individually specified machining needle rollers, require the use of very hard vitrified bonded silicon carbide grinding wheels.

BEARING INDUSTRY Customer benefits – Ball grinding
Absolute precision up to G5 and better
Low diameter tolerance and shape deviation
Exact surface finish
Perfect roundness
For Example, grinding and lapping wheels for balls made of steel as well as ceramic in all diameters and batch sizes are custom-made. Thus resulting in optimum solutions for high stock removal rates, perfect surface finish, and long service life of the grinding wheel.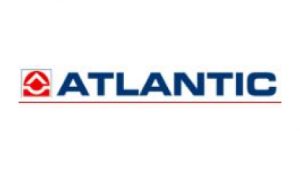 That is to say, please contact Kayson Green's head office or your Kayson Green technical sales representative for more details.