EFFICIENT AND PROFESSIONAL MACHINING TOOL: GRINDING
LUKAS mounted points are a premium grinding machining tool with long tool life.  Therefore, delivering high stock removal performance. They are perfect for efficient and effective rough processing, fettling, preparing, and reworking weld seams. And for deburring.
Grinding covers a broad spectrum of processes, from rough grinding to fine machining. This requires mounted points that deliver the right balance of machining performance and tool life.  While achieving the desired surface quality. Manufacturing quality mounted points involves knowing the conditions in which the tools use is correct.  Therefore, selecting the raw materials, and understanding how to combine them in the right specification is paramount.
In the mould and die industry, it is all about precision. Produced tool steels are hard and moreover strong enough for their purpose. As a result, special grinding tools process workpieces to the limits of their tolerances. Dependent on your application, we have a variety of machining tool qualities available to best suit your specific requirements. Qualities available ex-stock can be seen below. However, with a highly reputable mounted point department, we are more than capable of developing and recommending newly developed qualities to best suit your machining tool needs.



 
Industries
Tool construction             Pattern construction             Mould-making             Aerospace engineering
---
Application examples
Re-grinding transitions
Groove grinding
Fine deburring
Fine grinding & Lap grinding
CNC grinding
Ball-bearing & Turbine blade grinding
LUKAS mounted points for the mould and die industry, are firstly extremely dimensionally stable and secondly, can cut even the hardest materials. The ceramic grain is extremely friable due to its microcrystal structure, making it self-sharpening. Materials that are difficult to grind (e.g. nickel-based alloys) can therefore be machined without any problems. Moreover, the use of special grain qualities ensures a long tool life. In conclusion, our comprehensive product range lets you reach and process even the most inaccessible areas.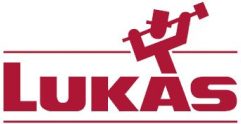 For full details relating to Lukas mounted points, please click here.
Please contact Kayson Green's head office or your Kayson Green technical sales representative for more details.