Lukas mounted points offering EFFICIENT  AND PROFESSIONAL GRINDING
LUKAS mounted points are premium grinding tools with a long tool life that deliver high removal performance. So they are perfect for efficient and effective rough processing, fettling, preparing and above all reworking weld seams. Deburring is in addition another important process.
Grinding covers a broad range of processes which range from rough grinding to fine machining. This requires mounted points that deliver the right balance of machining performance and tool life. Making quality mounted points involves knowing the conditions for the use of tools. Selecting the raw materials and therefore, understand how to combine them in the right specification. So, with our highly regarded mounted point department. If the required quality for machining plastic and rubber cannot be found ex-stock. For instance, you have the option to discuss all technical matters with us in order to develop and recommend the most suited quality for your specific requirement.
Materials such as rubber or plastic are very elastic and have a very low melting point. For example, they flex and generate heat, therefore often resulting in bad odour and smearing. You will notice that our recommended quality for grinding these materials has a very open structure. Above all, this is to offset these issues. The open structure allows for air to circulate. So this stops the mounted point and workpiece from overheating.
Industries
Rubber processing               Plastic processing
---
Application examples
Repairing and re-vulcanising tyres
Repairing conveyor belts
Preparation of various areas for adhesion
Deburring rubber or plastic components
LUKAS grinding tools for machining rubber and plastic contain special circular grains (HOK). They are arranged in a very open ceramic structure. This abrasive creates permanent small razor-sharp cutting edges. These cutting edges pluck out the material from the surface. Therefore, these mounted points are ideally suited for the machining processes listed above.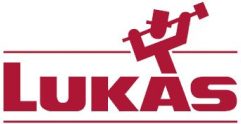 For full details relating to Lukas mounted points, please click here.
Please contact Kayson Green's head office or your Kayson Green technical sales representative for more details.