EFFICIENT AND PROFESSIONAL GRINDING OF NON RUSTING STEEL
LUKAS mounted points are premium grinding tools which achieve a long tool life. They also deliver high stock removal rates. They are perfect for effective rough grinding on non rusting steel. These processes include fettling, preparing and reworking weld seams and for deburring.
Grinding covers a broad range of processes from rough cutting to fine machining. These processes require mounted points that deliver the right balance of machining performance and tool life. Making quality mounted points involves knowing the conditions for the use of tools. Selecting the raw materials and therefore, understand how to combine them in the right specification. So, with our highly regarded mounted point department, if the required quality for machining non rusting steel cannot be found ex-stock. We have the option to discuss all technical matters in order to develop and recommend the most suited quality for your specific requirement.
Non rusting steels can be difficult to grind because they tend to smear the workpiece. This is due to the nickel content contained within. While their poor heat conductivity often causes this material to overheat within the grinding area.
Application examples
Rough and finish grinding        Deburring        Fettling        Finishing weld seams        Surface finishing
---
Industries
Steel construction and fabrication
Making vessels
Casings and panelling
Medical
Shipyards
Food industry
And many more……
LUKAS has developed high performance tools for non rusting steels that deliver high stock removal on this type of steel, even under difficult conditions. These tools do not contain any iron, sul­phur or halogens. This generally prevents chemical reactions (corrosion) of the steel material in the grinding area.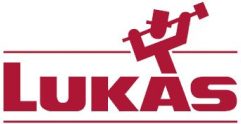 For full details relating to Lukas mounted points, please click here.
Please contact Kayson Green's head office or your Kayson Green technical sales representative for more details.