CAFRO'S newest bonding system:

•      Optimum edge retention
•      Improved grinding cycle times
•      Improved dressing frequency
•      Improved thermal resistance
The EDG bond providing optimum profile retention capabilities. An innovative bonding system allowing cutting ability equal to the 'TOP' bonding system with the addition of improved edge retention. This bonding is most suited to 11V9 and 12V9 cup wheels.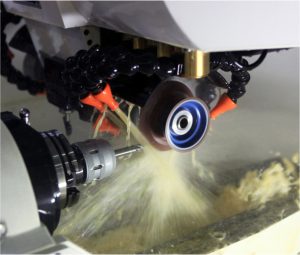 New sophisticated CNC machines and precise measuring systems allow manufacturing of more complex tool geometries with tighter tolerances. Diamond and CBN wheels with sharp, stable edges are now a must within the industry.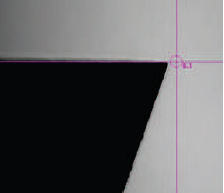 The recommended wheel speed for 11V9 and 12V9 wheels is 22 m/sec (suggested speed range from 18 to 28 m/sec).
The originally tested specification 11V9 – 100 – 10×3 D64 W125 EDG7 gave very positive results immediately.
The EDG bonding system is now in full production and continues to prove it's profile retention capabilities without reducing tool life.
For full details relating to all Cafro grinding wheels, please click here.
Please contact Kayson Green's head office or your Kayson Green technical sales representative for more details.