Need to achieve high stock removal rates on cast materials? Look no further than our Tungsten carbide Cast burr
With its faceted teeth, the tungsten carbide burr for cast material achieves a high degree of stock removal with manual machining – in other words, a large chip removal in a short time. In addition, guiding the tool smoothly and easily during the process remains manageable. No chipping occurs, even with excessive force. The proven tungsten carbide quality and a reliable soldered joint round off the tool. You can therefore work safely and productively when machining cast materials with Lukas burrs.
Properties
Perfect for cleaning, deburring and chamfering cast materials
High stock removal capabilities
Long tool life
Ergonomic performance
Tungsten carbide burrs for grinding cast materials are typically seen within the foundry industry. Due to the aggressiveness of the burr, it allows operators to easily remove large amounts of stock without having a negative impact on the tool life. In comparison to a mounted point, a tungsten carbide burr offers a much more aggressive cut while typically ensuring increased tool life.
A large range of cast burrs are now available ex-stock Germany. Newly developed shapes and sizes have recently been added to our range due to the success of this burr.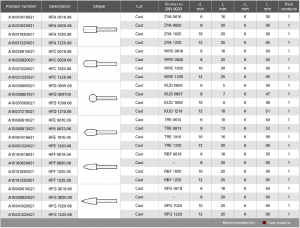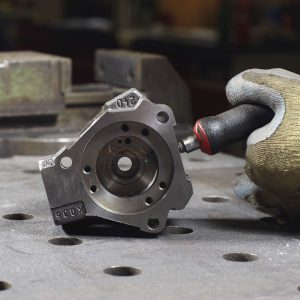 In addition to the above range, if a specific requirement is raised that cannot be supplied from stock. Our highly reputable burr department are able to manufacture specific shapes and sizes to suit most requirements. Kayson Green Limited work closely with both the customer and our burr department in order to ensure all technical parameters have been discussed and understood.
For full details relating to Lukas flexible grinding tools, please click here.
Please contact Kayson Green's head office or your Kayson Green technical sales representative for more details.